Open Source Your Knowledge, Become a Contributor
Technology knowledge has to be shared and made accessible for free. Join the movement.
Create Content

Spedire un Messaggio
Aggiungere il Comando SendMessage al Flowchart
Selezioniamo il prefab PickUpCoin all'interno del nostro progetto ed apriamo il suo Flowchart.
Modificare il prefab ci garantisce che tutti i pickup in scena verranno aggiornati.
Aggiungiamo il comando Flow > Send Message e spostiamolo prima del comando Destroy.
Se il comando rimane dopo Destroy, non verrà mai eseguito, perché il Flowchart verrà eliminato prima che il comando stesso venga eseguito.
Dal menu Message Target selezioniamo All Flowcharts (in modo che il comando possa essere 'ascoltato' anche all'esterno) e, come valore di Message, inseriamo 'coin-collected'.
Il testo del messaggio è sensibile a minuscole/maiuscole, quindi facciamo attenzione a cosa scriviamo!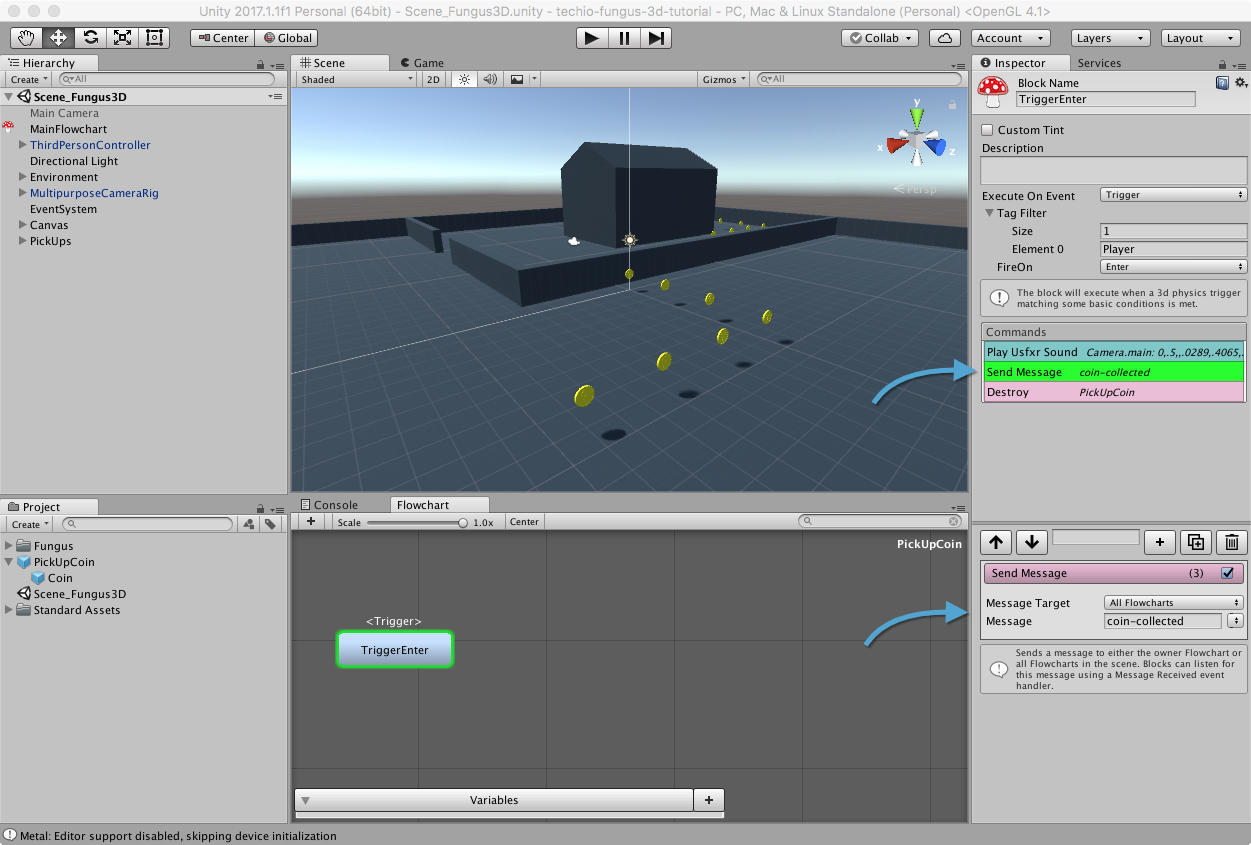 Tutti i nostri coin in scena dovrebbero ora avere aggiunto il comando Send Message.
Open Source Your Knowledge: become a Contributor and help others learn.
Create New Content