Open Source Your Knowledge, Become a Contributor
Technology knowledge has to be shared and made accessible for free. Join the movement.
Create Content

Provare la Scena
Lanciamo il Play per sincerarci che tutto funzioni a dovere.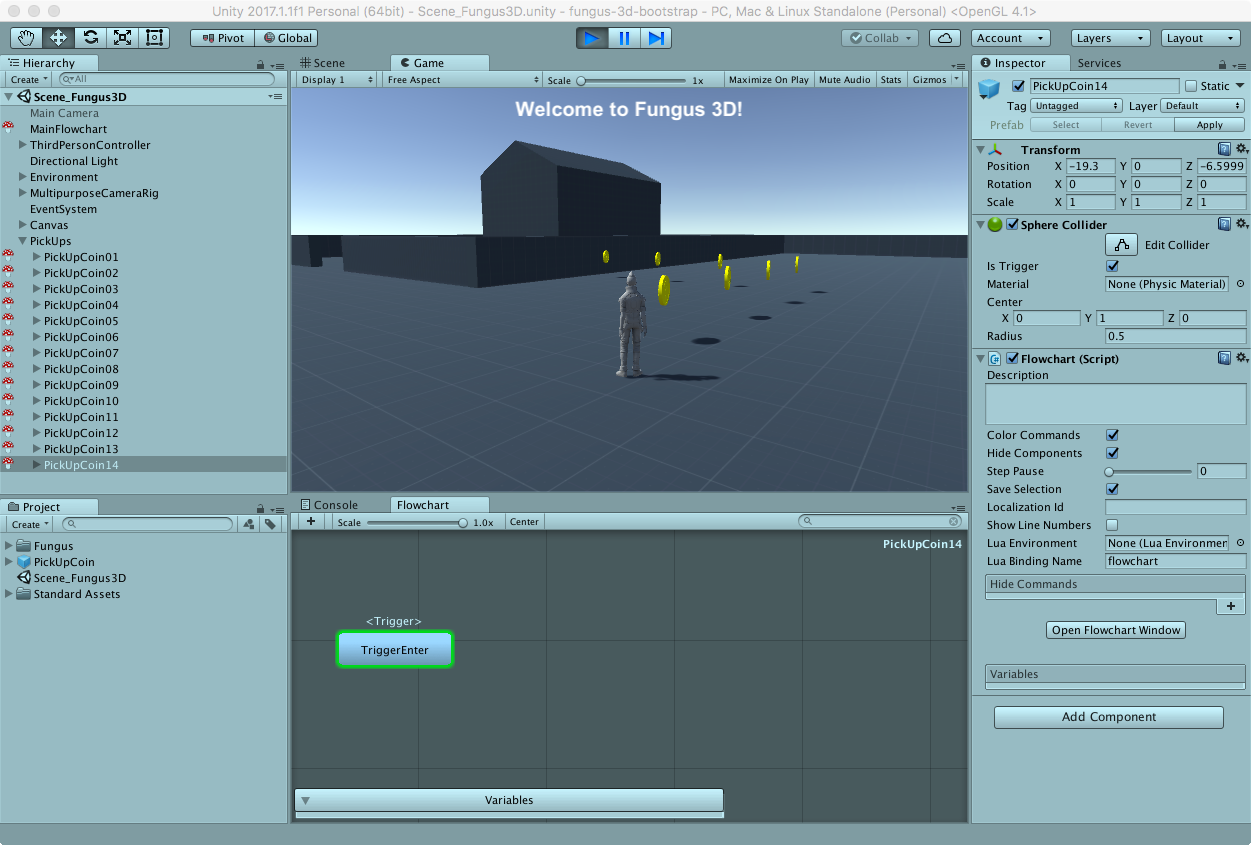 Salvare la Scena!
Salviamo la infine scena per utilizzarla nelle lezioni future.
Progetto Completo della Lezione
E' possibile scaricare il progetto completo di questa lezione: Tech.io Fungus 3D Tutorial.
Open Source Your Knowledge: become a Contributor and help others learn.
Create New Content