Open Source Your Knowledge, Become a Contributor
Technology knowledge has to be shared and made accessible for free. Join the movement.
Create Content

Ricevere un Messaggio
Modificheremo ora il MainFlowchart, in modo che rimanga in attesa del messaggio.
Creare il Blocco
Selezioniamo MainFlowchart dalla scena ed apriamo la finestra di editing. Aggiungiamo un nuovo blocco che rinomineremo On Coin Collect ed al suo interno aggiungiamo un comando Debug Log con un messaggio di nostra scelta (io ho scelto 'Coin collected!').
Il comando Debug Log ci permette di tracciare alla Console informazioni, errori e tanto altro. Nel nostro caso utilizzeremo questo sistema per essere sicuri che il blocco venga eseguito.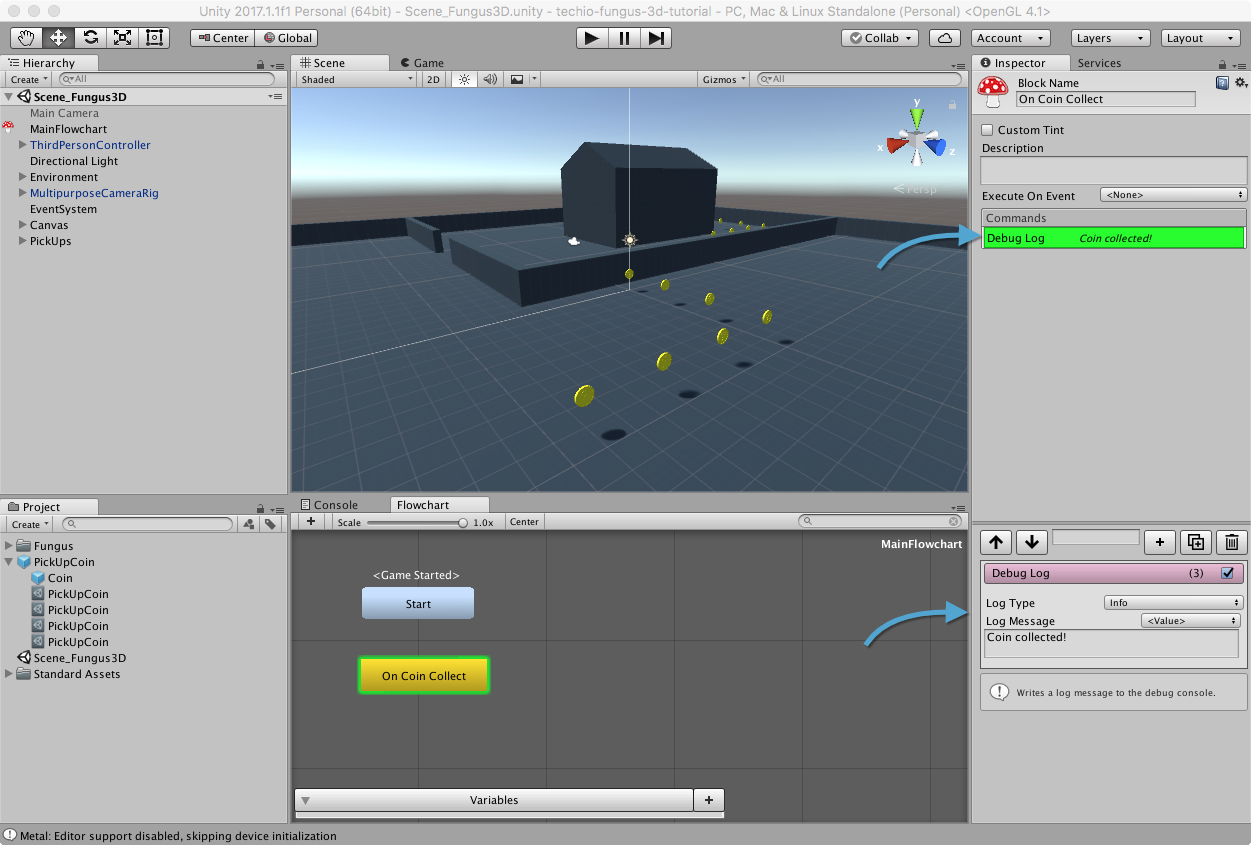 Aggiungere l'evento MessageReceived
Sempre all'interno del blocco On Coin Collect, selezioniamo dal menu Execute On Event il valore Scene > Message Received e, nel campo Message inseriamo lo stesso messaggio che abbiamo spedito in precedenza ('coin-collected').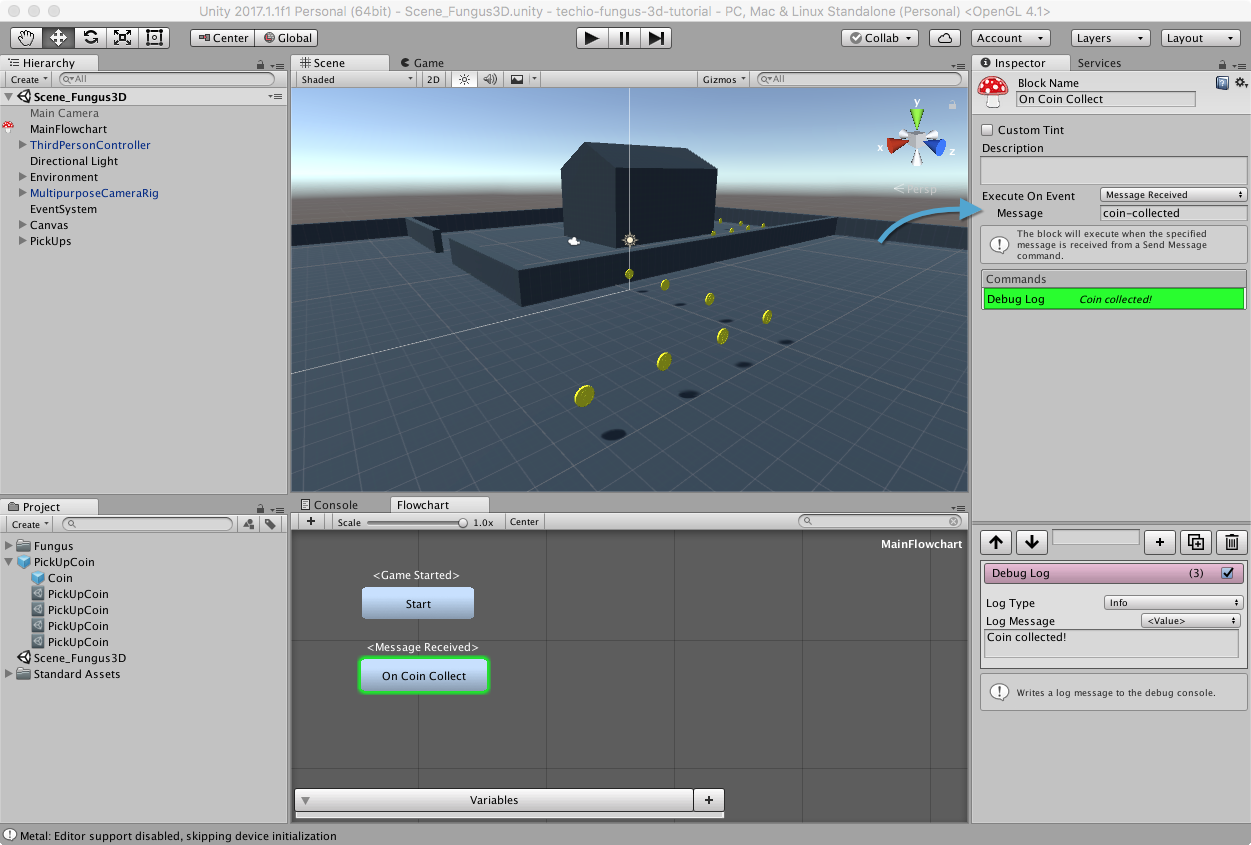 Salviamo la scena e lanciamola: ogni volta che raccogliamo una moneta, alla console dovrebbe apparire il messaggio corrispondente.
Open Source Your Knowledge: become a Contributor and help others learn.
Create New Content