Open Source Your Knowledge, Become a Contributor
Technology knowledge has to be shared and made accessible for free. Join the movement.
Create Content

Exercice 9
Réaliser le motif ci-dessous
Pour se faire il faut (ATTENTION le paper fait toujours 5 de haut) :
Construire une fonction permettant de colorier une colonne.
Si on voulait faire le même motif pour un nombre de colonnes fixé par l'utilisateur, que feriez-vous ?
Ecrivez le programme contenant dans une variable le nombre de colonne du paper (on partira du principe qu'il s'agit toujours d'un nombre impair).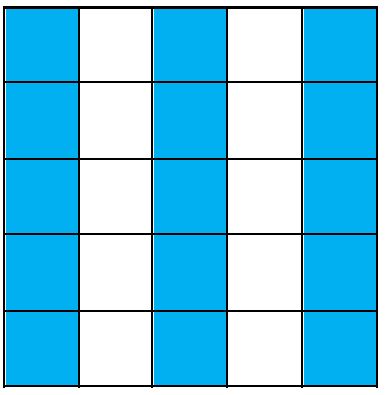 Open Source Your Knowledge: become a Contributor and help others learn.
Create New Content