Open Source Your Knowledge, Become a Contributor
Technology knowledge has to be shared and made accessible for free. Join the movement.
Create Content

Exercice 4
Réaliser le motif ci-dessous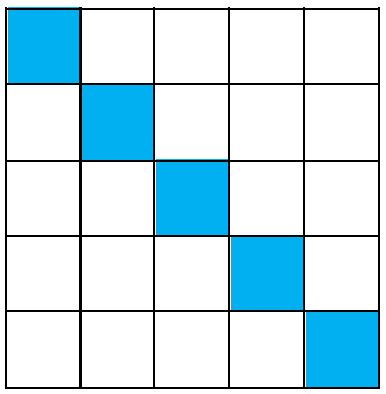 Questions
Répondre aux questions
Quel nombre de fois faut-il répéter les opérations « colorier », « descendre », « aller à droite » ?
Coloriez-vous d'abord ou après vous être positionné ?
Combien de fois écrivez-vous explicitement « moveDown() » ?
N'existe-t-il pas des séquences de commandes répétitives dans votre code ?
Open Source Your Knowledge: become a Contributor and help others learn.
Create New Content