Open Source Your Knowledge, Become a Contributor
Technology knowledge has to be shared and made accessible for free. Join the movement.
Create Content

Editando um programa Python
Para editar os programas desenvolvidos em Python, pode-se utilizar vários editores, mas nesse curso utilizaremos o editor Spyder (https://www.spyder-ide.org/). Esse editor também faz parte do Anaconda Navigator (https://www.anaconda.com/download/)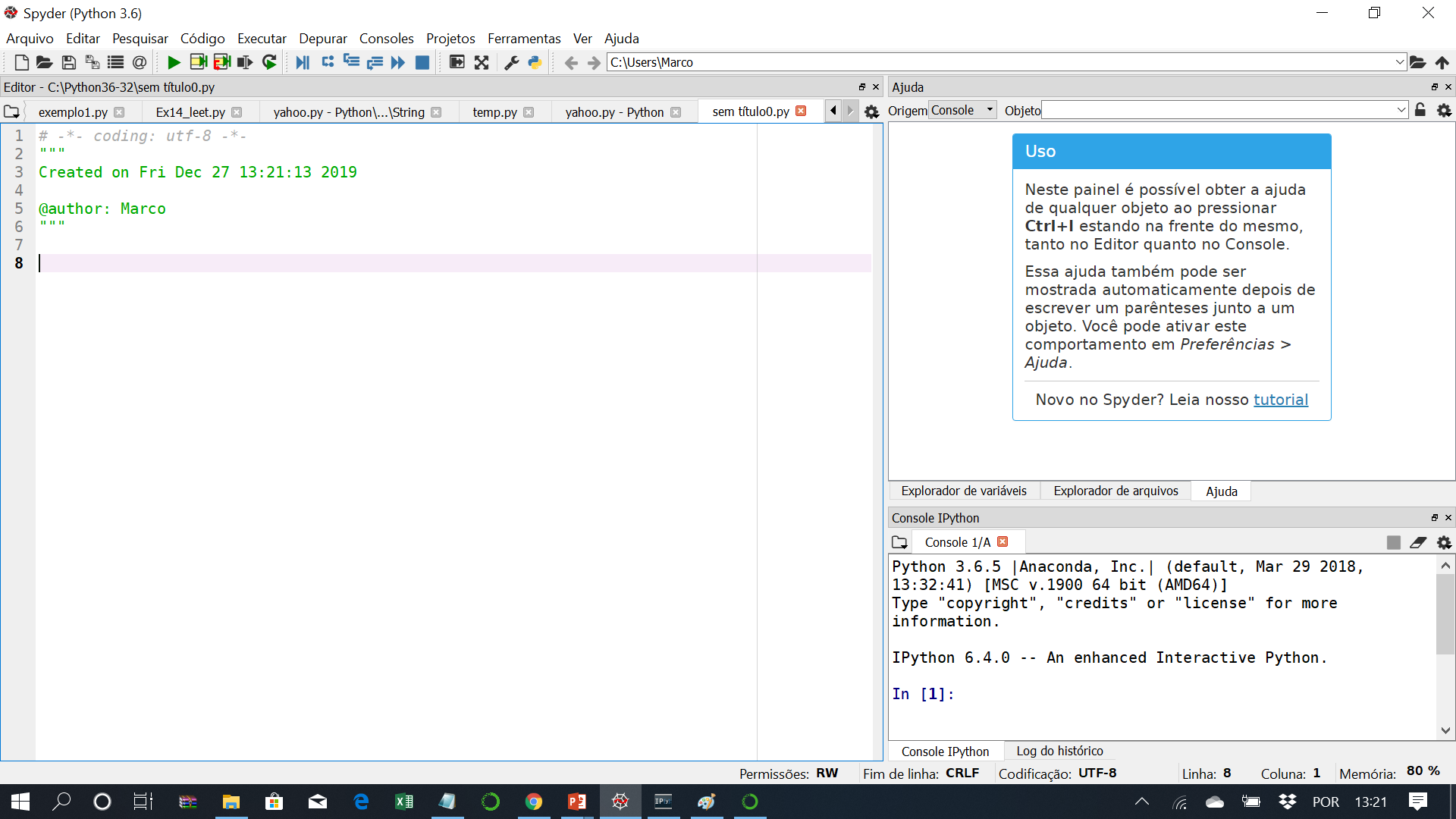 OBS: Para o desenvolvimento de nossos exercícios utilizaremos os editores online disponibilizados nas páginas de exercícios (p.ex. https://trinket.io/).
Open Source Your Knowledge: become a Contributor and help others learn.
Create New Content