Open Source Your Knowledge, Become a Contributor
Technology knowledge has to be shared and made accessible for free. Join the movement.
Create Content

Programação Python
Uma vez identificados os dados de entrada, saída e os comandos de transformação podemos criar o nosso programa Python. A Conversão para um programa Python é feita da seguinte forma:
Associar cada dado da entrada a um comando input
Comandos do Processamento
Associar cada dado na saída a um comando print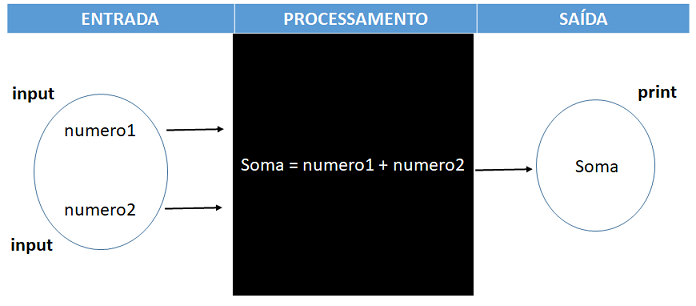 ---
O Programa convertido é mostrado no editor abaixo. Selecione a tecla Run para abrir o editor e executar a solução do problema:
Para execução do programa exemplo selecione o
botão Run.
Open Source Your Knowledge: become a Contributor and help others learn.
Create New Content