Open Source Your Knowledge, Become a Contributor
Technology knowledge has to be shared and made accessible for free. Join the movement.
Create Content

Un exemple !
Imaginons à présent un concessionnaire qui doit vend des voitures avec ou sans option.
On pourrais imaginer l'uml suivant :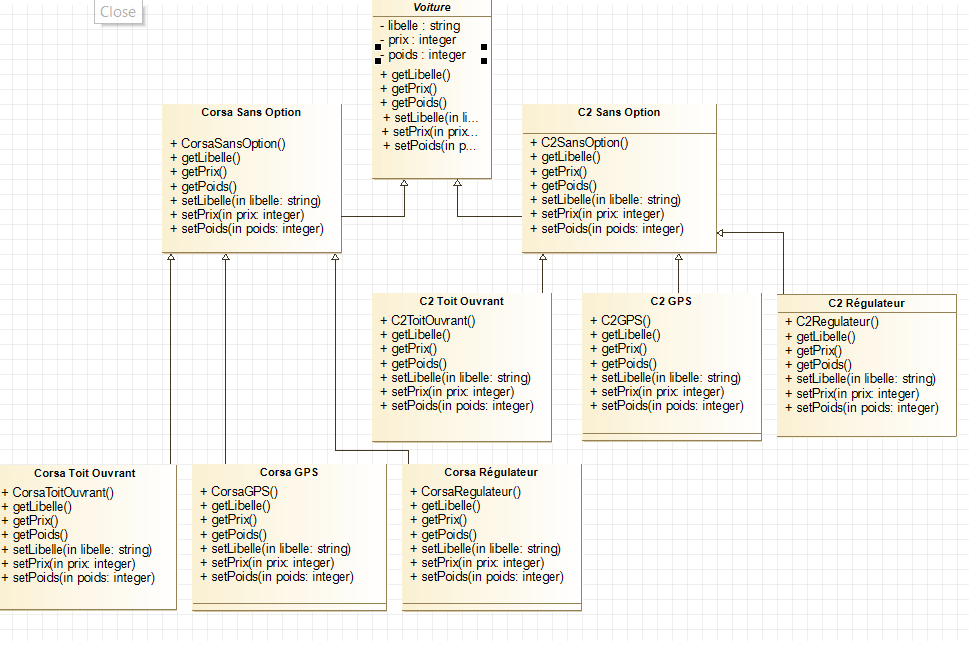 Mais on se rend compte que le design pattern decorator est beaucoup plus intéressant ! En effet, avec le design pattern on arrive à un UML beaucoup plus simple :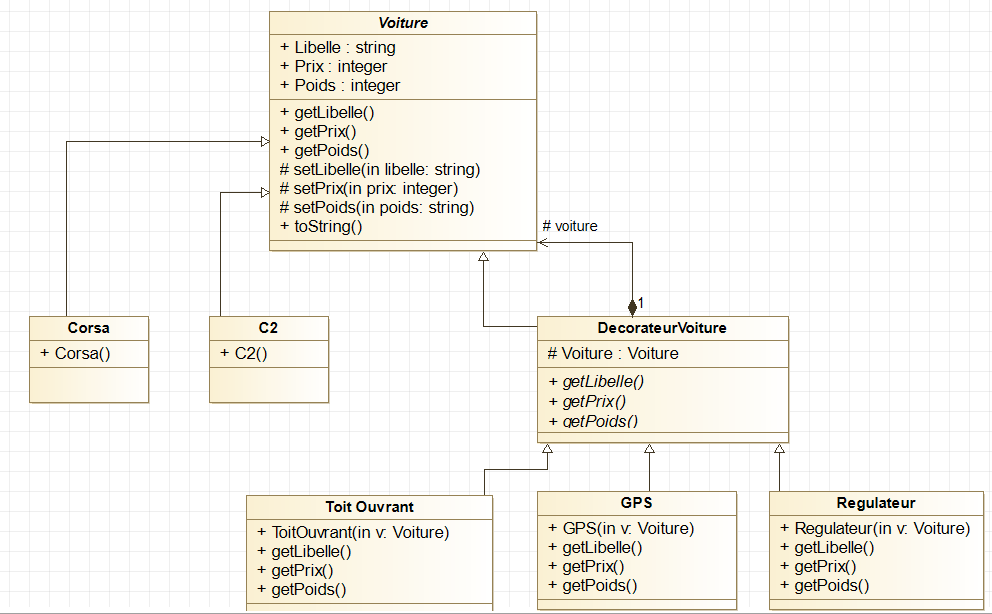 Open Source Your Knowledge: become a Contributor and help others learn.
Create New Content