Open Source Your Knowledge, Become a Contributor
Technology knowledge has to be shared and made accessible for free. Join the movement.
Create Content
Haskell

Unfortunately, this section is not ready yet, as I lack the necessary skills in Haskell... (Volunteer contributors are welcome!)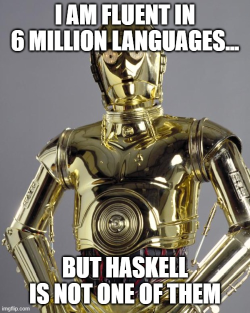 Checking the sample code
In the meantime, enjoy some Hello World!
hSetBuffering stdout NoBuffering
-- DO NOT REMOVE
-- hPutStrLn stderr "Debug messages..."
Enter to Rename, Shift+Enter to Preview
Looking at the syntax
Other characteristics
Resources to check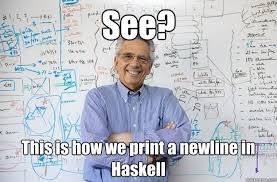 Coming next...
Before we move on to some more serious matters, let's focus on a language, which saw an enormous growth in popularity in the past 5+ years: Python!
Open Source Your Knowledge: become a Contributor and help others learn.
Create New Content