Open Source Your Knowledge, Become a Contributor
Technology knowledge has to be shared and made accessible for free. Join the movement.
Create Content
Exercice 4 - La fourmi de langton, v4 : 2000 étapes, grille de 35 x 35 (centrée en 17,17), cases de 15 pixels de côtés, une étape dure 0.01s, fourmi initialement tête à droite
Tout est dans le titre, pour réaliser cette animation : https://youtu.be/qZRYGxF6D3w?t=196 (Télécharger)
Avec pour résultat final au bout des 2000 cases parcourues par la fourmi :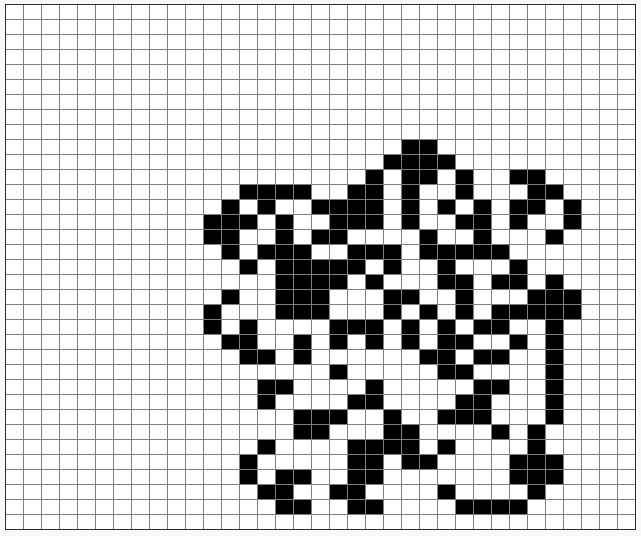 Enter to Rename, Shift+Enter to Preview
Open Source Your Knowledge: become a Contributor and help others learn.
Create New Content